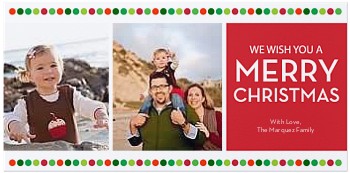 Polka Dot Christmas Wishes Christmas

Now I see why everyone is sharing their Christmas cards. Thank you Shutterfly for 10 dollars off my next order. And seriously, do you guys see how cute this little girl is? I can't believe she's 19 months already!
Today we went and saw Santa too. This month is just FLYING by.